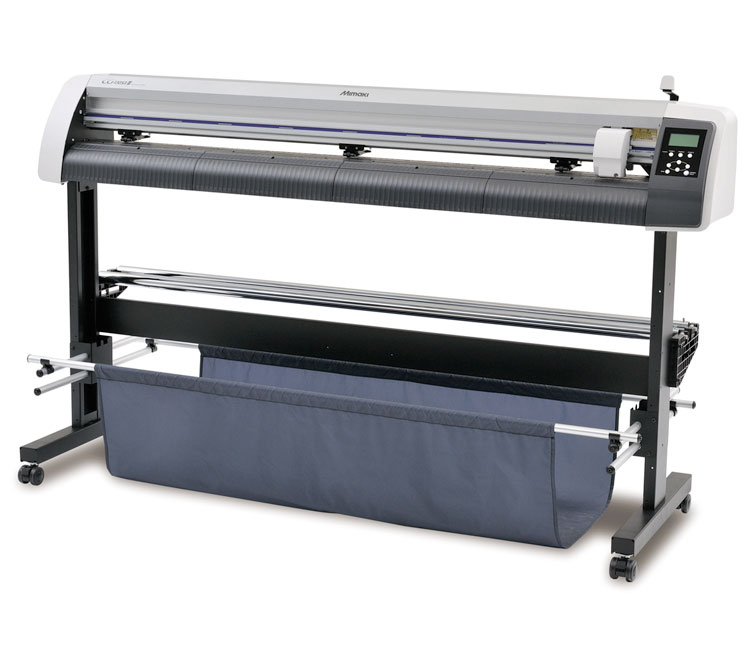 Mimaki's new CG-SR III range of cutting plotters features a 60 cm wide desktop model up to a 137 cm wide professional production unit. All with the capability to cut to a wider range of substrates and applications at higher speeds that ever before. By delivering a practical and cost effective solution for every sign and graphics need, the highest possible return on your investment is assured.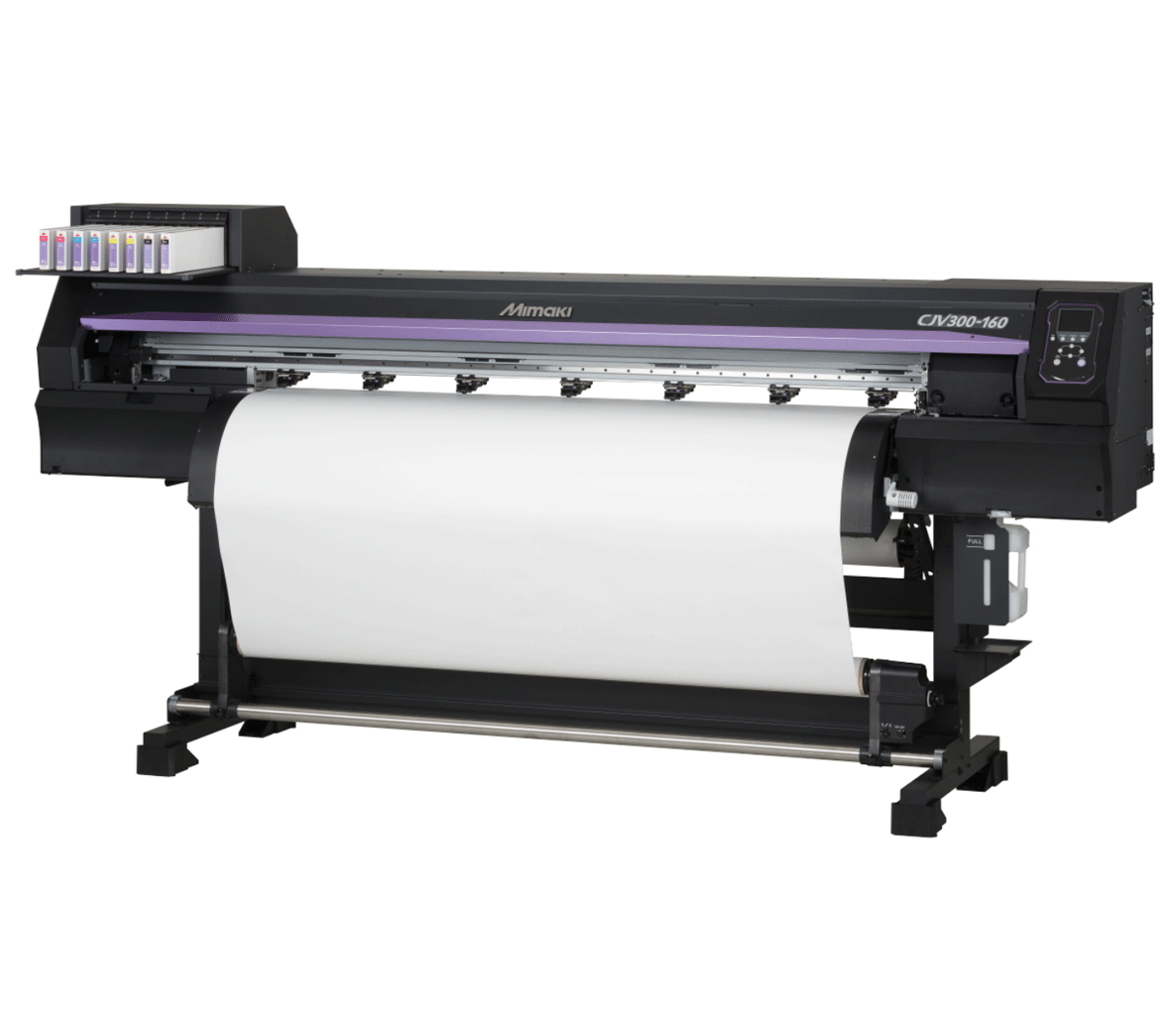 Mimaki's latest integrated printer/cutter delivers new levels of creativity with versatile and vibrant ink types, including new Silver, Orange and Light Black. CJV300 Series achieves the highest print speeds in its class, with innovative technologies ensuring unrivalled output quality for signmakers, display graphics professionals and printshops.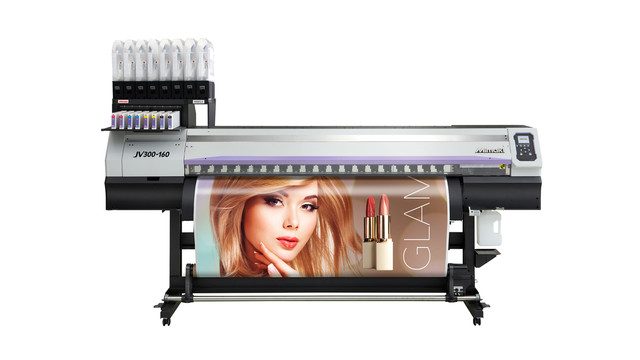 Mimaki's latest high performance JV300 Series sets a new bench mark for professional wide format printers. With the unrivalled versatility of multiple ink types, the JV300 delivers stunning photo -quality prints at class-leading speeds and provides the ultimate wide format solution for sign & graphics professionals, sportswear and fashion manufacturers, print shops and more.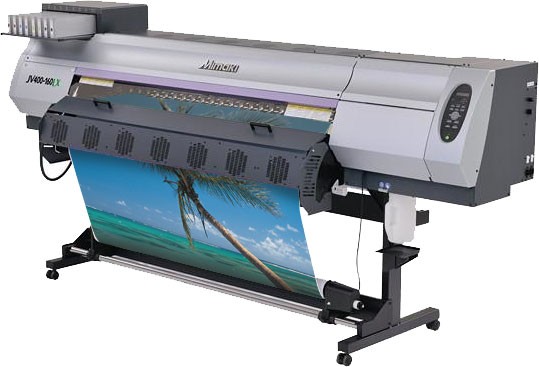 JV400LX latex printer satisfies the increasing demands of the signage market by being cooler running, more energy efficient and yet delivering breathtaking print quality, with an even wider colour gamut using more ecologically friendly inks and is also the world's first latex printer to feature white ink.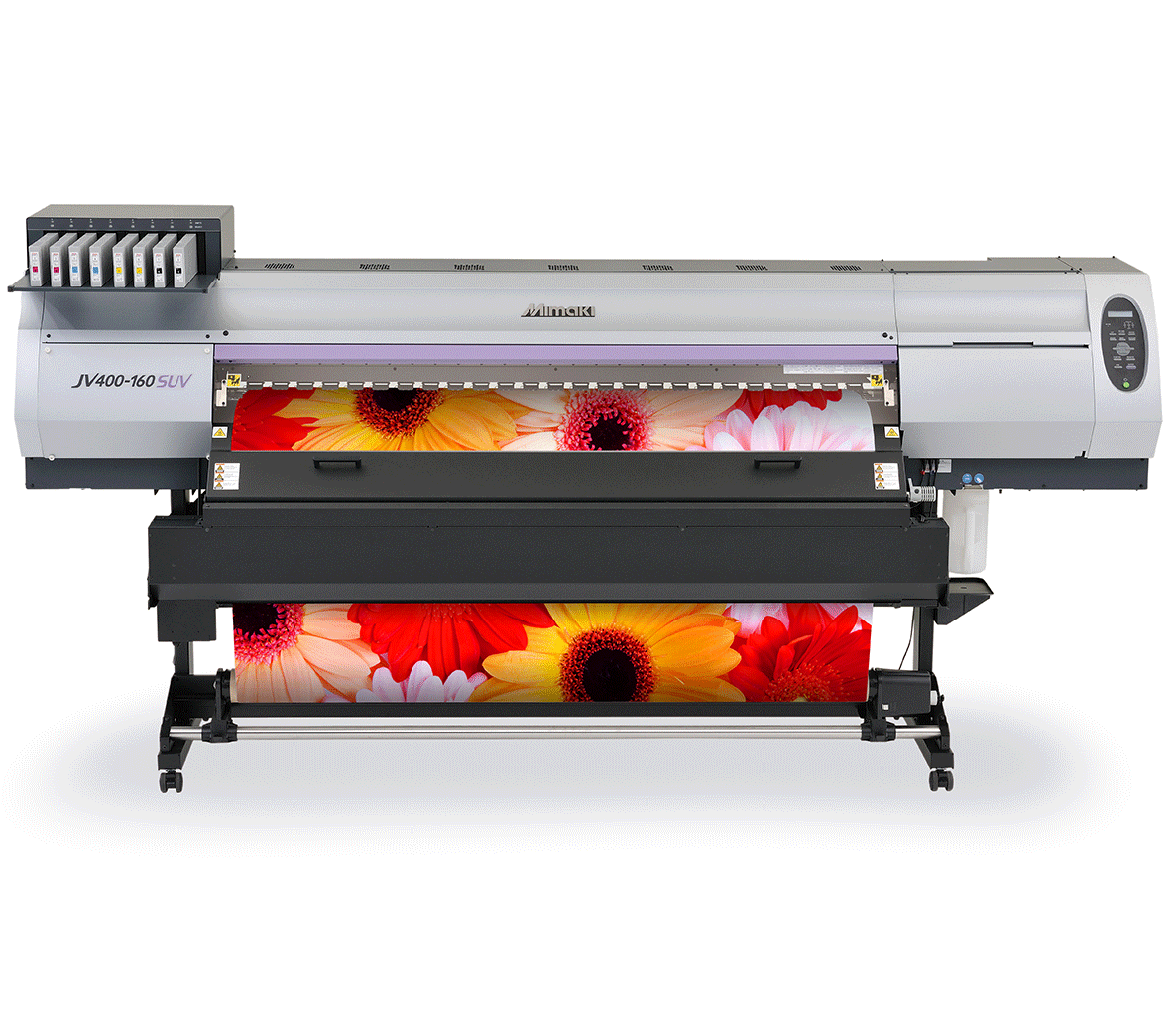 The JV400 SUV series sets new industry standards by combining the flexibility of solvent printing with the durability of UV cured inks, resulting in smooth, glossy prints, which simulate the appearance of being coated yet retaining the colour brightness expected from a solvent printer. These characteristics, coupled with a high resistance to scratching and weathering are designed to satisfy even the most demanding of customers.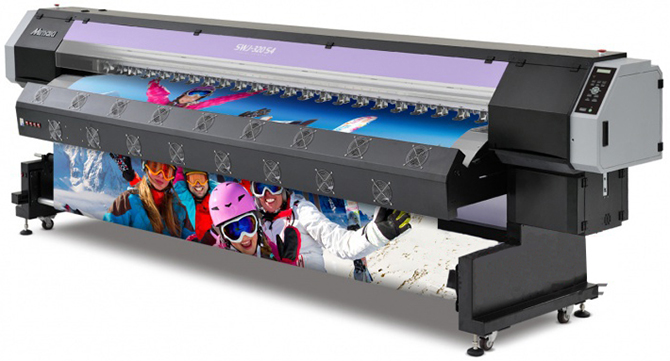 Mimaki have developed the new SWJ-320 series particularly for the signage industry in emerging and more cost-conscious markets. These exciting machines, specifically available to non-European Union countries, offer established world-class Mimaki speed, quality and reliability in a grand format at a more affordable price.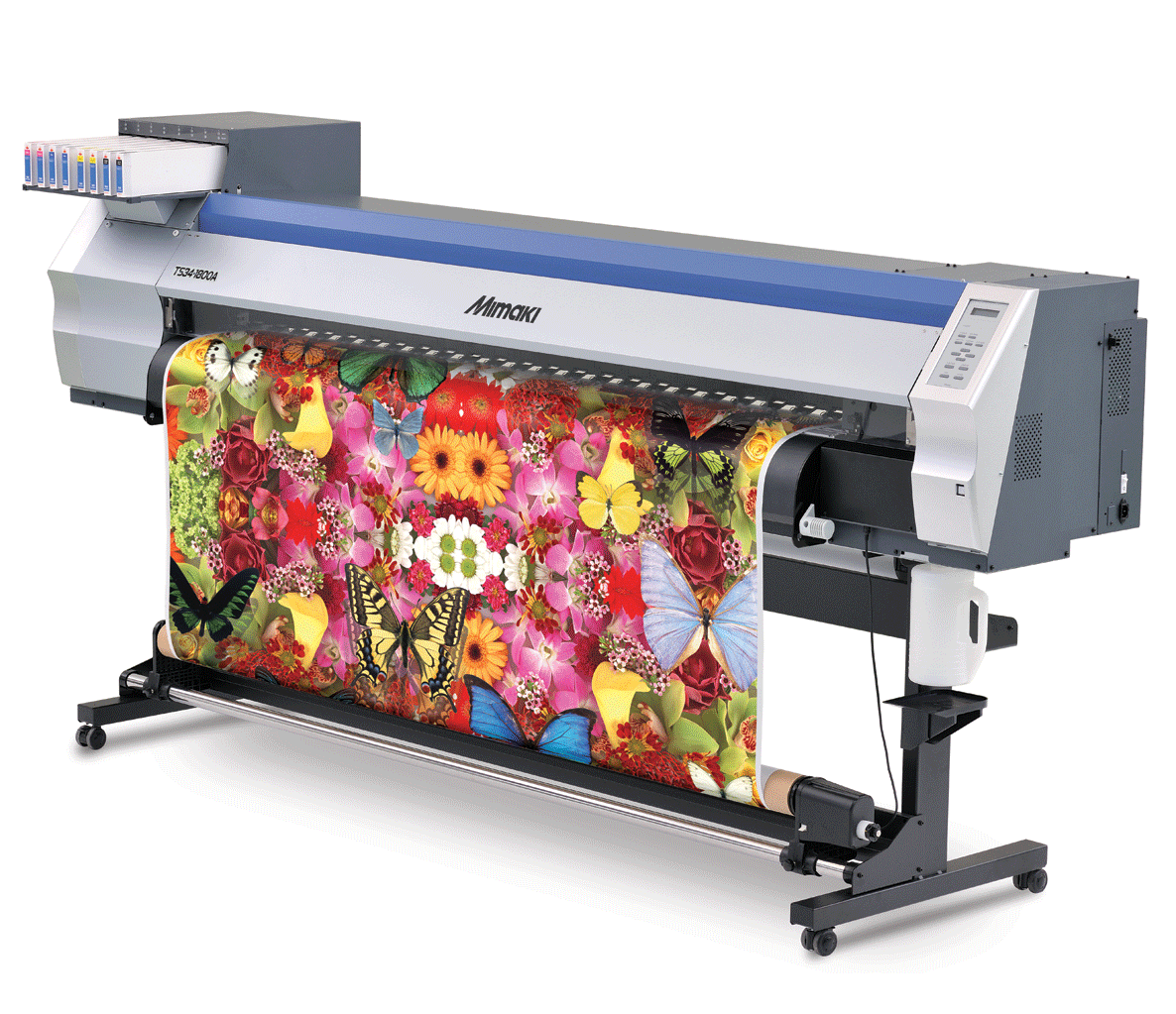 The Mimaki TS34-1800A is an exciting new addition to the Mimaki Textile and Apparel range, designed specifically for the sublimation transfer market with high speed and quality in mind. Sublimation transfer printing is widely utilised for sportswear applications due to the elasticity and quick-drying capability of polyester material and in the growing market for soft signage applications, such as flags, retail in-store banners, and tapestries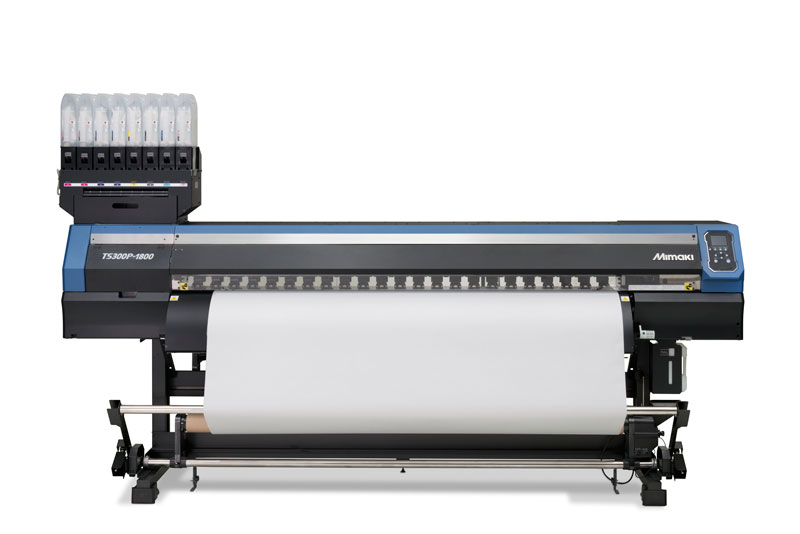 the revolutionary new Mimaki TS300P-1800 delivers cost effective dye sublimation printing while maintaining high quality and high productivity. Perfectly suited to the creation of fashion, apparel, sportswear, furnishings and PoS, the TS300P-1800 uses state-of-the-art technology to set new performance benchmarks for the sector.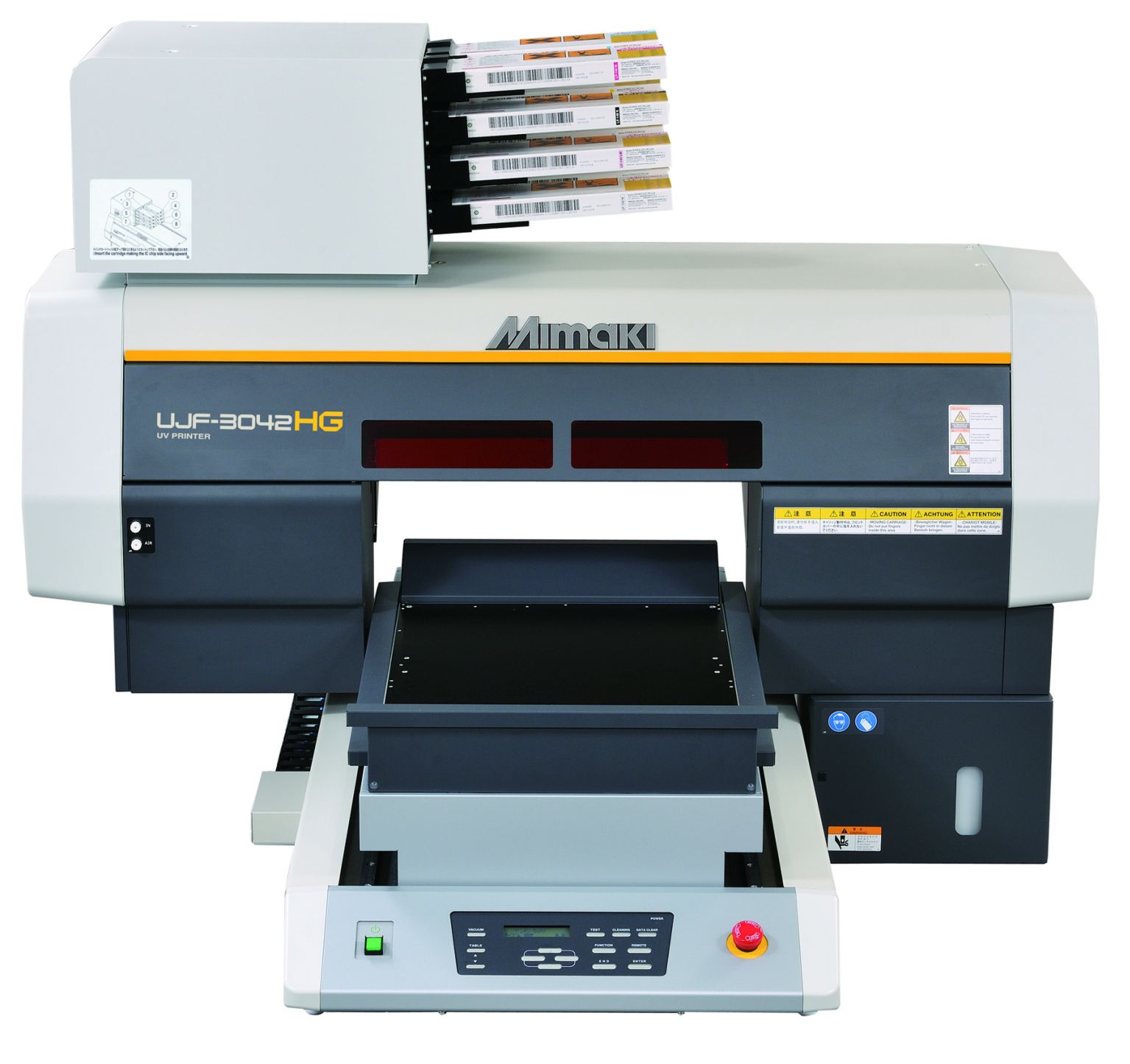 The UJF-3042 series providing a unique solution for short runs and on-demand printing. The printers offer unrivalled versatility and high quality print reproduction on an almost unbelievable range of materials, products and substrates. With its compact desktop format the UJF-3042 series offers unlimited possibilities to the end user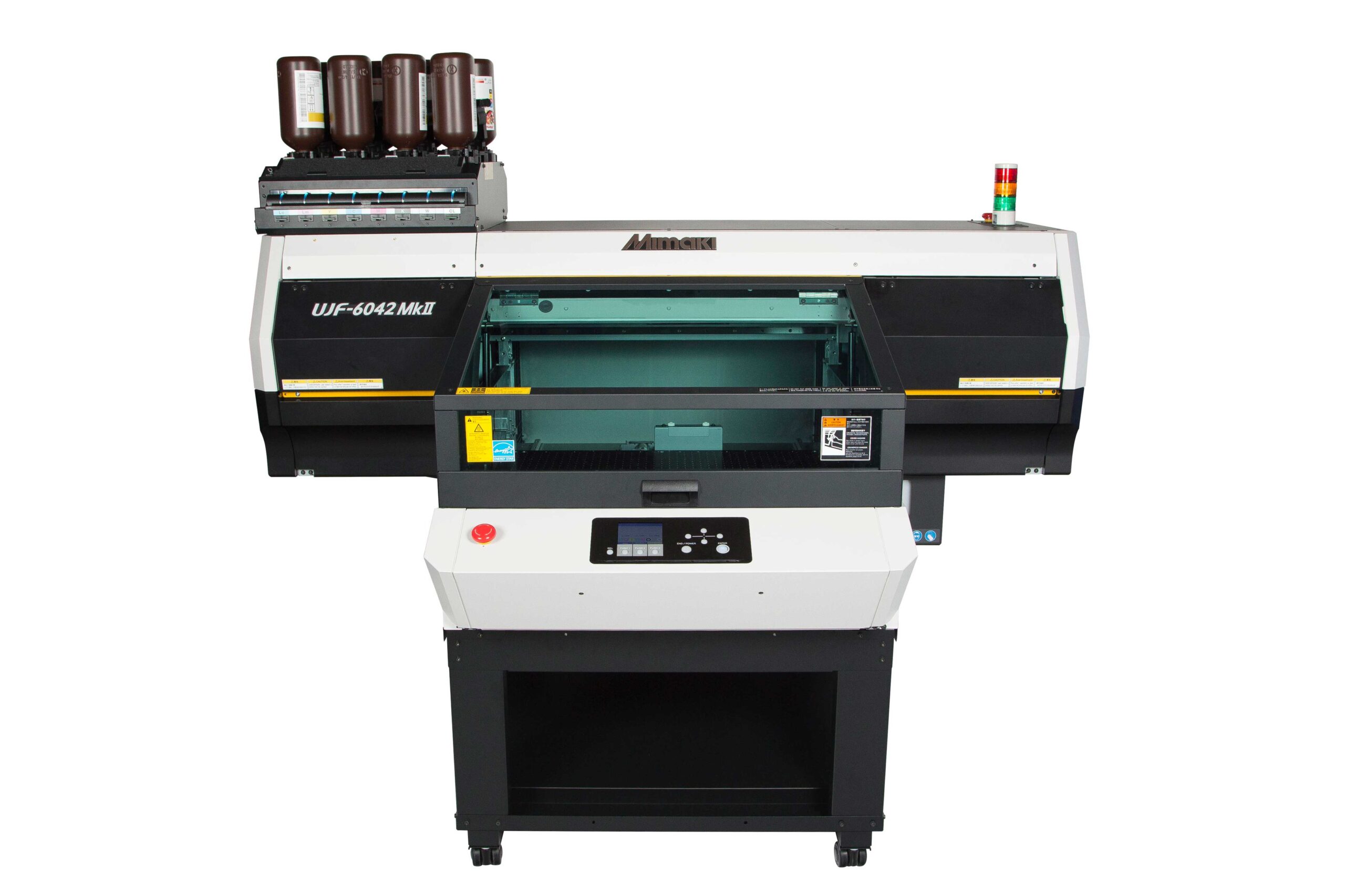 The new UJF-6042 MkII benchtop printer includes features that enable users – including commercial print service providers, promotional and personalization item printers, makers, technologists, educators and manufacturers – to create specialty items, awards, and personalized products; and for customized 'just-in-time' production, component pieces and more.